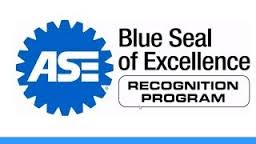 Sens-o-lock installation and calibration available in Hartford
Come in to see demonstration model FR9000 no obligation
Stop by to see the easiest ignition interlock ever!
Nutmeg Auto Service
3490 Main Street
Hartford, CT 06120
Contact Sensolock at 1-800-219-9936

All sensolock Hartford installers are ASE certified auto technicians.

View user guide here: Sens-O-Lock-of-America-Users-Guide.pdf
Connecticut Ignition Interlock DMV Forms:
P246-Interlock Installation
P247-Change Form (vehicle or device)
P248-Owner Authorization
---
Important usage tips for interlock users:
Do not leave car running unattended, EVER! You must be there for a retest.
Stop drinking. The interlock will pick up alcohol in your system from the previous day.
Don't eat or drink (only water) 15 minutes before using device.
Avoid mouthwash, toothpaste, chewing gum and candy 15 minutes before using device.
Avoid lending your car, borrowers must be trained by you on interlock.
You must comply with any retest request, even if you are about to turn off the car.
In-car environment: Air fresheners can give you a bad sample. Remove all air fresheners!
Do not leave the handheld in the sun. Shove it under the seat or cover it.
Extra mouthpieces are available at the service center.
Weak vehicle batteries will cause you grief, you may need to replace your car battery.