Nutmeg Auto Service, Inc., 3490 Main St. Hartford, CT 06120
News: New faster testing, no appointment needed, drive in today! (this location only)
To make testing as quick as possible, Nutmeg Auto employs three Certified Testing Inspectors. Mike Gladue, William Libretto and Everard Johnson.

See our very first customer on 10/17/03.

---
Enter your VIN number here to check your test date. This links to the official CT emissions website database.

---
Try Cataclean super injector cleaner, it works!

---
Tufoil Engine Treatment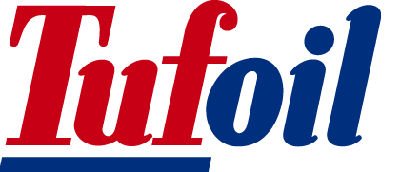 Emissions Repair Tips
Note: Engines must be fullly warmed up prior to testing. Testing of a cold engine can result in test failure.

CO too high = Car runs rich, burns too much gas.
Bad carburetor adjustment, float too high, carburetor flooding, sticking secondary throttle, leaking fuel injector, leaking fuel pressure regulator, feedback system malfunction (oxygen sensor, coolant sensor, throttle position sensor), emissions vapor system malfunction (purge valve, canister clogged) Be aware that NOX will RISE after you fix a CO problem. This must be checked after a successful CO repair.

HC too high = unburned fuel in exhaust; car runs very rich or very lean. This is the trickiest condition because there are different causes. If the car is running rich (high CO), the HC can be high also. If the CO is very low and HC is high then the vehicle has a lean misfire.

If The CO is high, fix that problem first. If CO is low and HC is high look for engine skipping, misfire due to vacuum leaks, ignition timing set too advanced, ignition misfire problem (plugs, wires, cap), low fuel pressure, carburetor adjusted too lean. If you canít find a reason for the high HC then perform balance test then compression test to check for engine mechanical problem.

NOX too high = NOX forms in normal combustion. NOX too high indicates high combustion chamber temperatures or malfunctioning post-combustion emission controls.

CO and HC must be normal before attempting to repair NOX failure. Anything that can create high combustion chamber temperatures will make NOX reading high. Engine overheating, air cleaner hot air door stuck closed, egr vale not functioning, clogged egr valve passage, lean fuel mixture, ignition timing set too high. The two main systems that reduce NOX on a car are the egr system and catalytic converter. If your car is pinging, the NOX will be too high. Pinging is a symptom of high combustion chamber temperature. If all the test readings are just a little too high (slightly high CO, HC, and NOX) it is likely the catalytic converter is damaged or empty. If your converter is supposed to have air injection and it is disabled, the converter will not function properly.

The information provided here is a brief guide to help people understand emission failures. It is not intended to be an instruction manual. Please consult manufacturer's diagnostic procedures for your specific vehicle. If you are a technician and feel we have made any error on this list please let me know. Email us.







vin number to model year chart ó the 10th digit of the vin is the model year indicator
B...... 1981

C...... 1982

D...... 1983

E...... 1984

F...... 1985

G...... 1986

H...... 1987

J....... 1988

K....... 1989

L...... 1990

M......1991

N......1992

P...... 1993

R...... 1994

S...... 1995

T...... 1996

V...... 1997

W.... 1998

X...... 1999 8...... 2008

Y...... 2000 9...... 2009

1...... 2001 A...... 2010

2...... 2002 B....... 2011

3...... 2003 C...... 2012

4...... 2004 D...... 2013

5...... 2005

6...... 2006

7...... 2007

Site by Aardvark Type
Repair Data
1997 Dodge R2500 5.9 gas no start no spark, camshaft sensor (dist. pickup)

91 Acura Integra oil leak oil pressure switch

98 Dodge Dakota unexpected abs operation stuck parking brake cable

1998 Jeep Grand Cherokee 4.7 no start no crank, replace starter

1997 Buick Park Ave. intermitant heater blower burned wire at blower module, repl blower, module and wire connector

1997 Lexus ES300 stalling clean air induction

1999 Merury Sable 3.0 coolant leak expansion plug corroded under front manifold

1999 Pont. Grand Am 3.4 coolant leak replace water pump

1994 94 GM LLV 2.2 no start strobe transformer shorted piggybacked to fuel pump fuse

1996 VW Jetta coolant leak / smell replace radiator

1995 Lincoln Towncar 4.6 no start replace battery

1994 Chrysler New Yorker atc fuse blown repl blower, blower power module and fuse

1996 Nissan 200sx left wiper not moving repl left wiper trans link

1996 VW Jetta engine skipping codes thermostat, plugs, wires, cap, rotor, coil

1994 Ford E250 4.9 shakes on road rear driveshaft universal joint

1993 Saturn SL-1 intermitant power loss water test bad repl plugs and wires

1989 Ford F-150 5.8 stalls, hard starting coolant temp sensor, eec & fuel relays

1993 Ford Taurus 3.8 fail emission CO repl 2 upstream o2 sensors

1999 Lincoln Continental cuts out, cranks but no start repl fuel pump and filter

1993 Dodge Caravan multiple coolant leaks evidence of freezing, repl water pump, 2 expansion plugs, radiator

1991 Dodge Van B350 5.9 no heat repl blower motor

1994 94 GM LLV 2.2 no start starter relay

1989 89 GM LLV 2.5 no start no spark repl distibutor

1998 Chrysler Town&Country no start low fuel pressure, sugar in tank

1997 Honda Accord cranks but no start replace spark plugs

1985 BMW 325 fail emissions NOX fuel injector cleaning

1995 Lincoln Towncar rr window inop window regulator

1993 Buick Park Ave trunk won't close repl trunk switch at motor

1996 Ford Taurus 3.0 cam sensor code repl cam sensor and syncronizer

1996 Jeep Grand Cherokee emissions fail CO front O2 sensor

1989 Ford F-150 High Idle coolant temp sensor

1993 Saturn SL1 power loss engine skipping, plugs and wires

1989 Caddy Eldorado no spark module wires on wrong

1999 Subaru Legacy Outback evap monitor won't run water trapped in the pressure switching valve leftover from the bad filler neck

1990 Buick Regal 3.8 no start No spark, remove c3i module clean ground.

1998 Dodge Neon no start fuel pump fuse blown short in circuit A142 by clyinder head.

2008 Dodge Charger P1004 Intake manifold, short runner valve control.

2002 Subaru Forester Rattling noise Left front axle.

1998 Buick Park Ave. Repeat catalyst failure Thermostat

2000 Chevy Mailibu no power Clogged catalytic converter

1989 Chevy Caprice high NOX Low fuel pressure, replace fuel pump

2005 Chevy Impala power steering noise Fush power steering fluid with sythentic wolf's head ATF.

2004 Ford F150 dies on road Fuel pump driver module